Abstract
A safe and low-cost aqueous electrolyte, in which maximum amount of sodium trifluoroacetate (NaTFA) is dissolved (26 mol kg−1), showed high ionic conductivity of 23 mS cm−1 and provided wide electrochemical stability window of 3.1 V. These attractive features may originate from so-called "water-in-salt" effect of the highly concentrated electrolyte in addition to a robust fluoride layer formed on anode thereof. This novel electrolyte enabled reversible operation of NASICON-type Na2VTi(PO4)3 as symmetrical operation based on V3+/4+ at cathode and Ti3+/4+ and V2+/3+ at anode, respectively.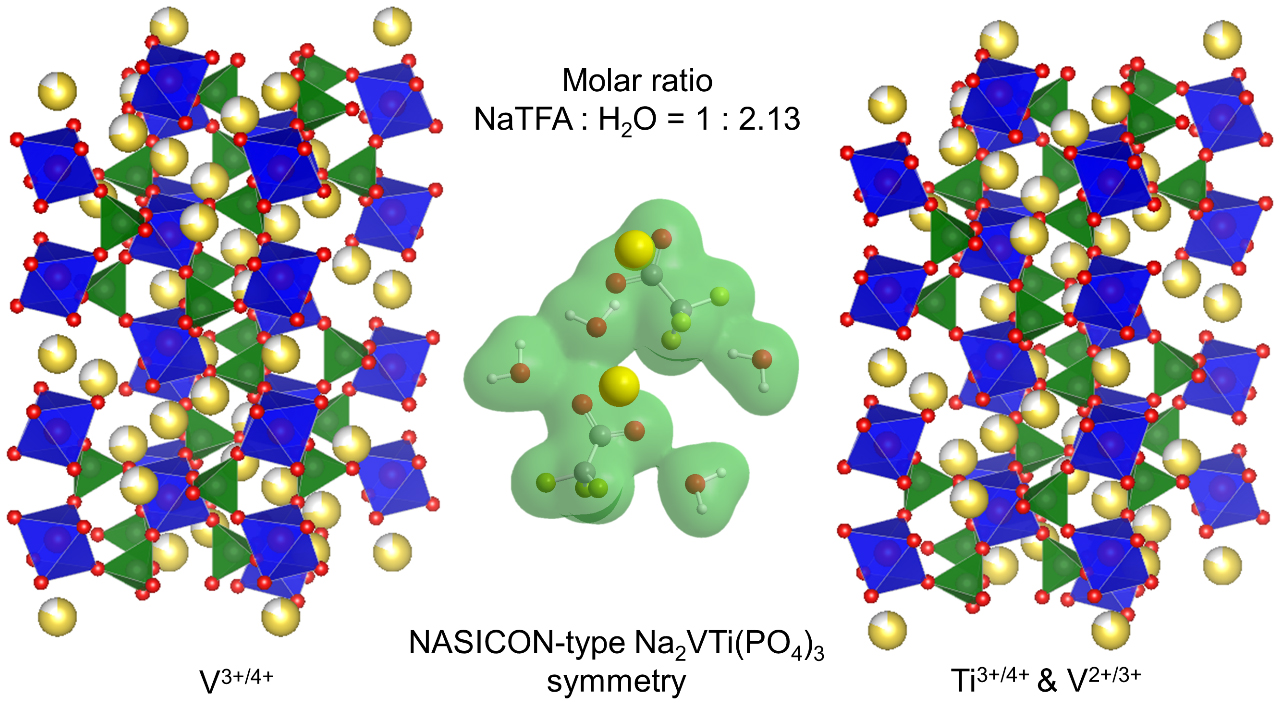 © The Author(s) 2021. Published by ECSJ.

This is an open access article distributed under the terms of the Creative Commons Attribution 4.0 License (CC BY, http://creativecommons.org/licenses/by/4.0/), which permits unrestricted reuse of the work in any medium provided the original work is properly cited. [DOI: 10.5796/electrochemistry.21-00056].
http://creativecommons.org/licenses/by/4.0/