Abstract
Rotating disk voltammograms of electrocatalytic reactions were often analyzed on a model of the totally irreversible reaction. The problem with the conventional method is pointed out, and the validity of an analysis method on a model of the electrocatalytic reaction is demonstrated for oxygen-reduction reaction (ORR) as an example. Rotating disk voltammograms of ORRs sometimes show gradual change in the limiting current region called residual slope. The phenomenon has been explained on a random distribution model in which the catalytic sites communicate in long-range electron transfer with the electronic conductor that locate at distances (z), and are uniformly distributed with respect to z. Observed data of an ORR were well reproduced by non-linear least squares analysis on the random distribution model. The result of the analysis is briefly discussed.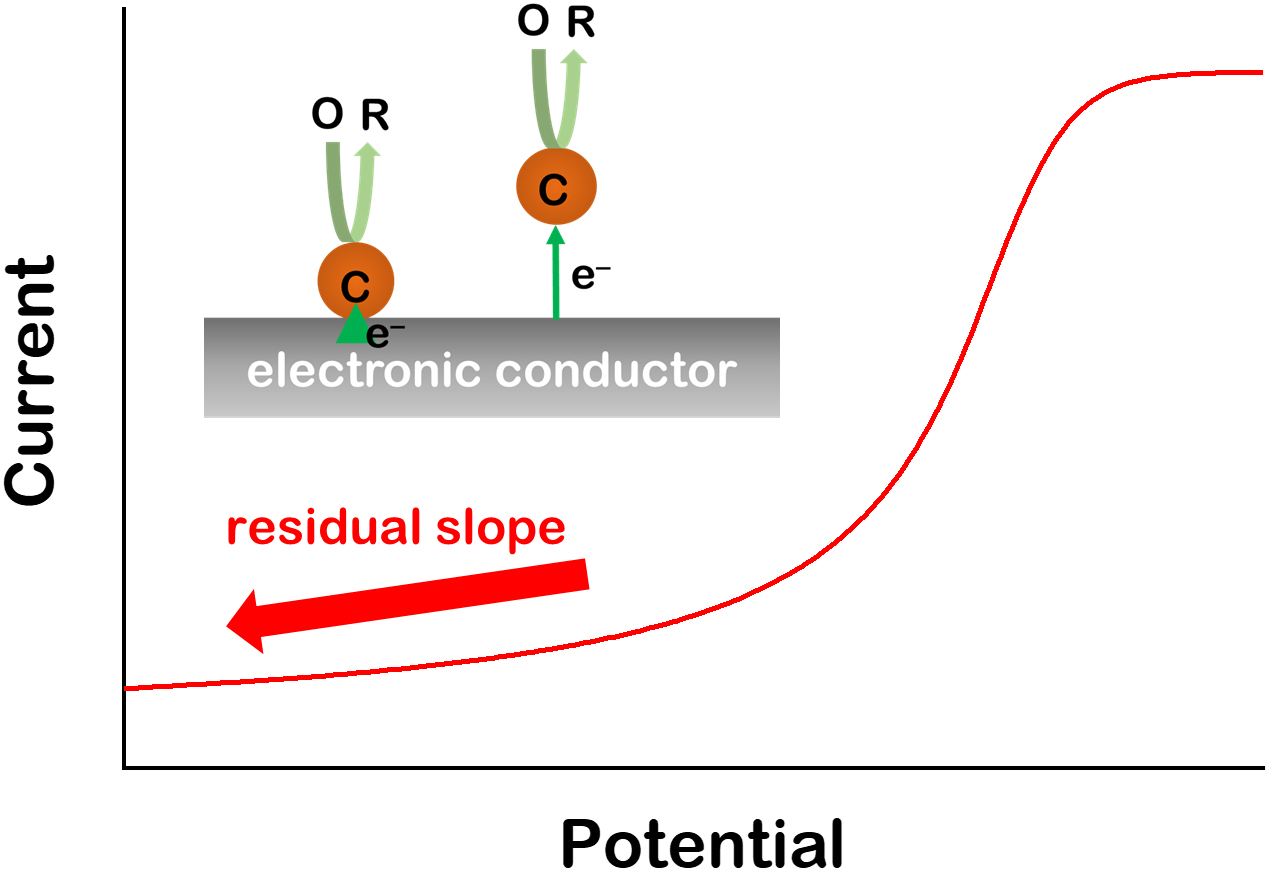 © The Author(s) 2022. Published by ECSJ.

This is an open access article distributed under the terms of the Creative Commons Attribution 4.0 License (CC BY, http://creativecommons.org/licenses/by/4.0/), which permits unrestricted reuse of the work in any medium provided the original work is properly cited. [DOI: 10.5796/electrochemistry.22-66077].
http://creativecommons.org/licenses/by/4.0/