Abstract
The interfacial behavior between sodium polytungstate solution (SPTS) and silicone oil (SO) due to a single rising bubble was directly observed to investigate the influence of the Eötvös number on the flow characteristics. We found that the transient behavior of the jet under the bubble strongly depended on the SPTS density in the range of 1000–3000 kg/m3. Although the SPTS film generated in the SO influenced the detention time of the jet under the bubble, the lifetime of the film did not depend on the SPTS density.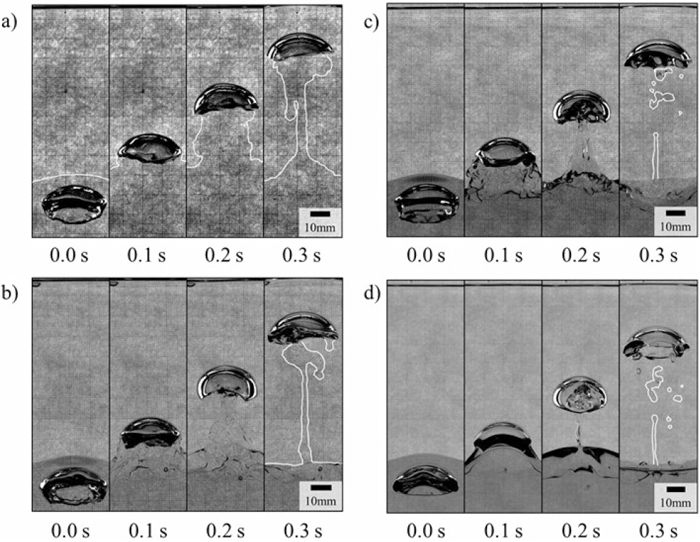 Snapshots of single air bubble with constant volume (5 × 10
−6
m
3
) rising through SPTS–SO interface for (a) SPTS1.5, (b) SPTS2.0, (c) SPTS2.5, and (d) SPTS3.0. The refractive indices of SPTS and SO are approximately equal; therefore, auxiliary lines are provided to help readers identify the SPTS–SO interface.
Fullsize Image