Abstract
Ulcerative colitis and Crohn's disease, the most common types of inflammatory bowel disease, are idiopathic, intractable disease characterized by chronic inflammation in the intestine. In recent years, studies elucidating the clinical characteristics of these diseases and basic researches have suggested that the diseases are induced by the immunological abnormalities through the involvement of environmental factors with their predisposition. In Japan, significant progress of basic and epidemiological researches has been developed for these diseases and the clinical guidelines have been established. However, no fundamental treatment for these diseases has been established yet. The current number of patients in Japan continues to increase, with at least 180,000 patients suffering from ulcerative colitis and 40,000 suffering from Crohn's disease. Thus, further studies are required to understand these diseases and improve medical treatments.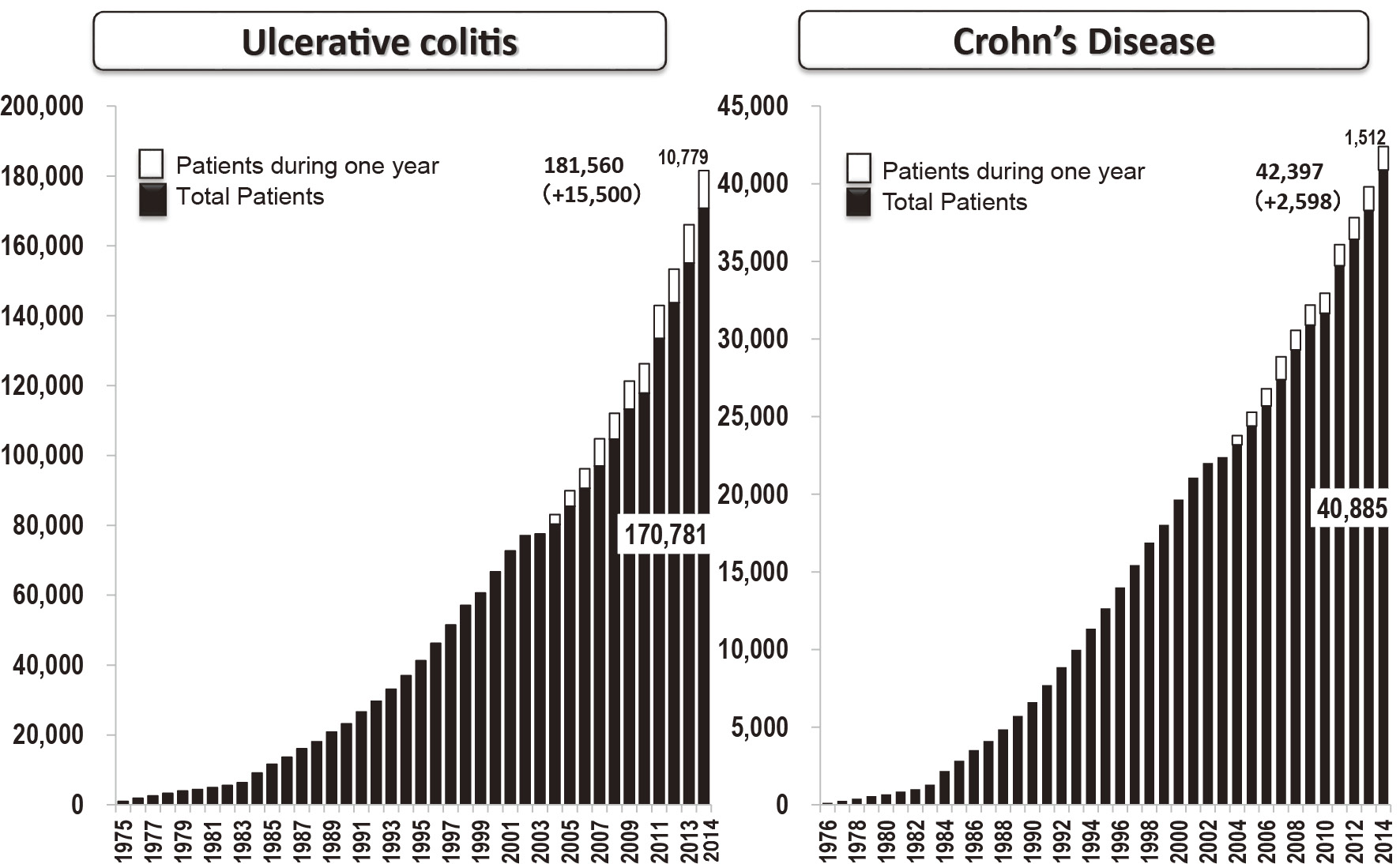 © 2020 The Japan Society of Coloproctology

JARC is an Open Access journal distributed under the Creative Commons Attribution-NonCommercial-NoDerivatives 4.0 International License. Anyone may download, reuse, copy, reprint, or distribute articles published in the Journal for non-profit purposes if they cite the original authors and source properly. If anyone remixes, transforms, or builds upon the material, you may not distribute the modified material.
https://creativecommons.org/licenses/by-nc-nd/4.0/