Abstract
AlCoCrFeNi high-entropy alloys (HEAs) were prepared by Bridgman solidification with different solidification rates, and the mechanical behavior of the HEAs was investigated over a wide strain rate range (∼10−3∼103 s−1). Microstructure observations suggest that, with increasing solidification rate, the microstructure evolves from coarse columnar grains to fine equiaxed ones. Through compression tests under both quasi-static and dynamic strain rates, the AlCoCrFeNi HEAs were found to possess positive strain-rate sensitivity (SRS), and the HEA with lower solidification rate exhibits higher SRS, which are attributed to the coarse grain size.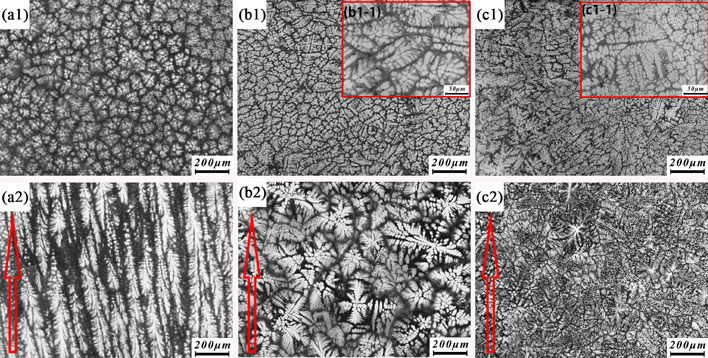 Fig. 1 Optical micrographs of the AlCoCrFeNi HEA by Bridgman solidification: (a) H
200
alloy; (b) H
1200
alloy; (c) H
2400
alloy; (1) cross section; (2) longitudinal section.
Fullsize Image