Abstract
In this study, the multi-pass high-pressure sliding (MP-HPS) process was applied for grain refinement of Al–3Mg–0.2Sc (mass%) rods with an upsized dimension of 16 mm in diameter. To achieve a homogeneous microstructure throughout the cross-section, the rod sample was rotated with 60° around the longitudinal axis (MP-HPS-R) for three times. A microstructure with an average grain size of 280 nm was developed around the center of the cross-section through the MP-HPS-R process. Superplasticity with total elongations of more than 400% was achieved in the 9 mm diameter range on the cross-section of the MP-HPS-R-processed rod.
This Paper was Originally Published in Japanese in J. JILM 70 (2020) 63–65.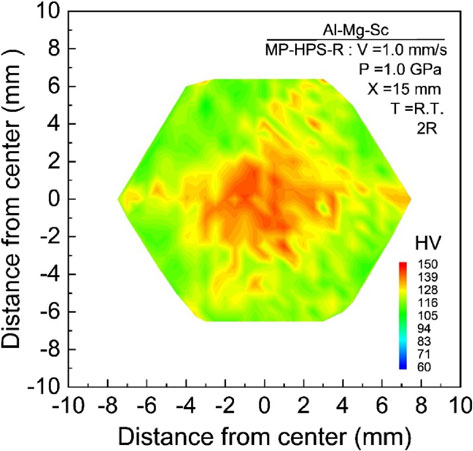 Fig. 3 Hardness variation throughout cross section at center of rod sample after MP-HPS-R processing with sliding distance of 15 mm.
Fullsize Image