Abstract
We developed a hot stamping method for panel parts with a step-shaped wall. The die-set for the developed method divides the punch at a step-shaped wall into an outer punch and an inner punch. The outer punch is placed first. In addition, an opening is added to the blank of the developed method. The developed method makes it possible to change the main forming type from draw forming to cylindrical stretch flange forming in the middle of a forming stroke. The stretch flange forming can prevent a fall in temperature at a hole edge, because the hole edge does not come into contact with the die-set during forming and because the high ductility of high-temperature materials can be used, making it advantageous for hot stamping. If the preceding amount of the outer punch is large with the developed method, the effect of suppressing wrinkles is large but the sheet thickness reduction that can cause cracking rises. If the preceding amount of the outer punch is small, the rate of sheet thickness reduction ratio is greatly restrained, but the wrinkles become larger. By setting an appropriate preceding amount of the outer punch with the developed method, forming without cracks or wrinkles is possible.
This Paper was Originally Published in Japanese in J. JSTP 61 (2020) 75–80. Figure 1 is slightly modified. Table 2 is slightly modified. The caption of Fig. 9 is slightly modified.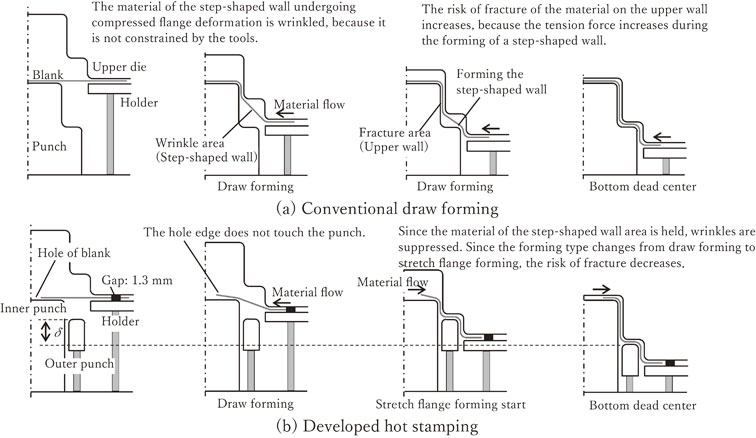 Fig. 1 Schematics of the developed hot stamping method and a conventional cold stamping method.
Fullsize Image