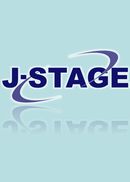 Announcement From Publisher
November 26, 2013

The publisher of "Engineering in Agriculture, Environment and Food (EAEF)" will change from J-Stage (JST) to Elsevier Ltd. on January 1, 2014. New issues after Vol.7 will be browsed on ScienceDirect, whereas Vol.1-6 can be still browsed on J-Stage.
System Maintenance
Due to system maintenance, you may encounter difficulties to connect J-STAGE web service during the following period. Saturday, Aug 26, from 1:00 to 6:00 (UTC). We apologize for any inconvenience.
Announcement From J-STAGE
July 31, 2017
Due to the end of the Yahoo!JAPAN OpenID service, My J-STAGE will end the support of the following sign-in services with OpenID on August 26, 2017:
 -Sign-in with Yahoo!JAPAN ID
 -Sign-in with livedoor ID
 * After that, please sign-in with My J-STAGE ID.
July 03, 2017
There had been a service stop from Jul 2' 2017' 8:06 to Jul 2' 2017' 19:12(JST) (Jul 1' 2017' 23:06 to Jul 2' 2017' 10:12(UTC)) .
The service has been back to normal.We apologize for any inconvenience this may cause you.
May 01, 2015
Please note the "spoofing mail" that pretends to be J-STAGE.
Journal Tools
---

Download Meta of All Articles
[ Help ]