Abstract
Hereditary colorectal cancer accounts for less than 5% of all colorectal cancer cases. Some of the unique characteristics that are commonly encountered in cases of hereditary colorectal cancer include early age at onset, synchronous/metachronous occurrence of the cancer, and association with multiple cancers in other organs, necessitating different management from sporadic colorectal cancer. While the diagnosis of familial adenomatous polyposis might be easy because usually 100 or more adenomas that develop in the colonic mucosa are in this condition, Lynch syndrome, which is the most commonly associated disease with hereditary colorectal cancer, is often missed in daily medical practice because of its relatively poorly defined clinical characteristics. In addition, the disease concept and diagnostic criteria for Lynch syndrome, which was once called hereditary non‐polyposis colorectal cancer, have changed over time with continual research, thereby possibly creating confusion in clinical practice. Under these circumstances, the JSCCR Guideline Committee has developed the "JSCCR Guidelines 2016 for the Clinical Practice of Hereditary Colorectal Cancer (HCRC)," to allow delivery of appropriate medical care in daily practice to patients with familial adenomatous polyposis, Lynch syndrome, or other related diseases. The JSCCR Guidelines 2016 for HCRC were prepared by consensus reached among members of the JSCCR Guideline Committee, based on a careful review of the evidence retrieved from literature searches, and considering the medical health insurance system and actual clinical practice settings in Japan. Herein, we present the English version of the JSCCR Guidelines 2016 for HCRC.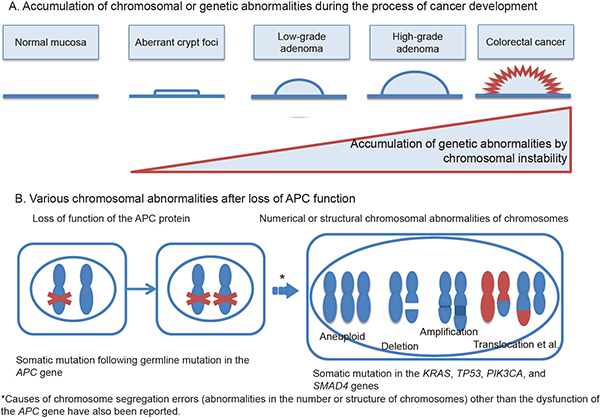 © 2018 The Japan Society of Coloproctology

JARC is an Open Access journal distributed under the Creative Commons Attribution-NonCommercial-NoDerivatives 4.0 International License. Anyone may download, reuse, copy, reprint, or distribute articles published in the Journal for non-profit purposes if they cite the original authors and source properly. If anyone remixes, transforms, or builds upon the material, you may not distribute the modified material.
https://creativecommons.org/licenses/by-nc-nd/4.0/