Abstract
Objectives: Colonic diverticular disease is widespread in Western countries and its associated with aging. In Japan, diverticulitis and colovesical fistula are also occurring more frequently. Colonic resection for diverticula-related fistulas is frequently technically demanding because of associated acute or chronic inflammation. We evaluated the safety and efficacy of a standardized laparoscopic procedure. Methods: Data from 39 consecutive patients who had undergone laparoscopic surgery for colovesical fistula between October 2006 and August 2017 were retrospectively reviewed. Results: The patients' median age was 60 years and comprised 35 men and four women. Sigmoidectomy was performed in 33 patients, Hartmann's procedure in four, and anterior resection in two. The median operative time was 203 minutes and estimated blood loss 15 mL. There were no intraoperative complications or conversion to open surgery. No patients required bladder repair; three had minor postoperative complications, and none had recurrent diverticulitis or fistula at a mean follow-up of 5.1 years. Conclusions: The magnified vision and minimal invasiveness make a laparoscopic approach the ideal means of managing colovesical fistula. To our knowledge, this is the largest study of colovesical fistula managed by a standardized laparoscopic procedure.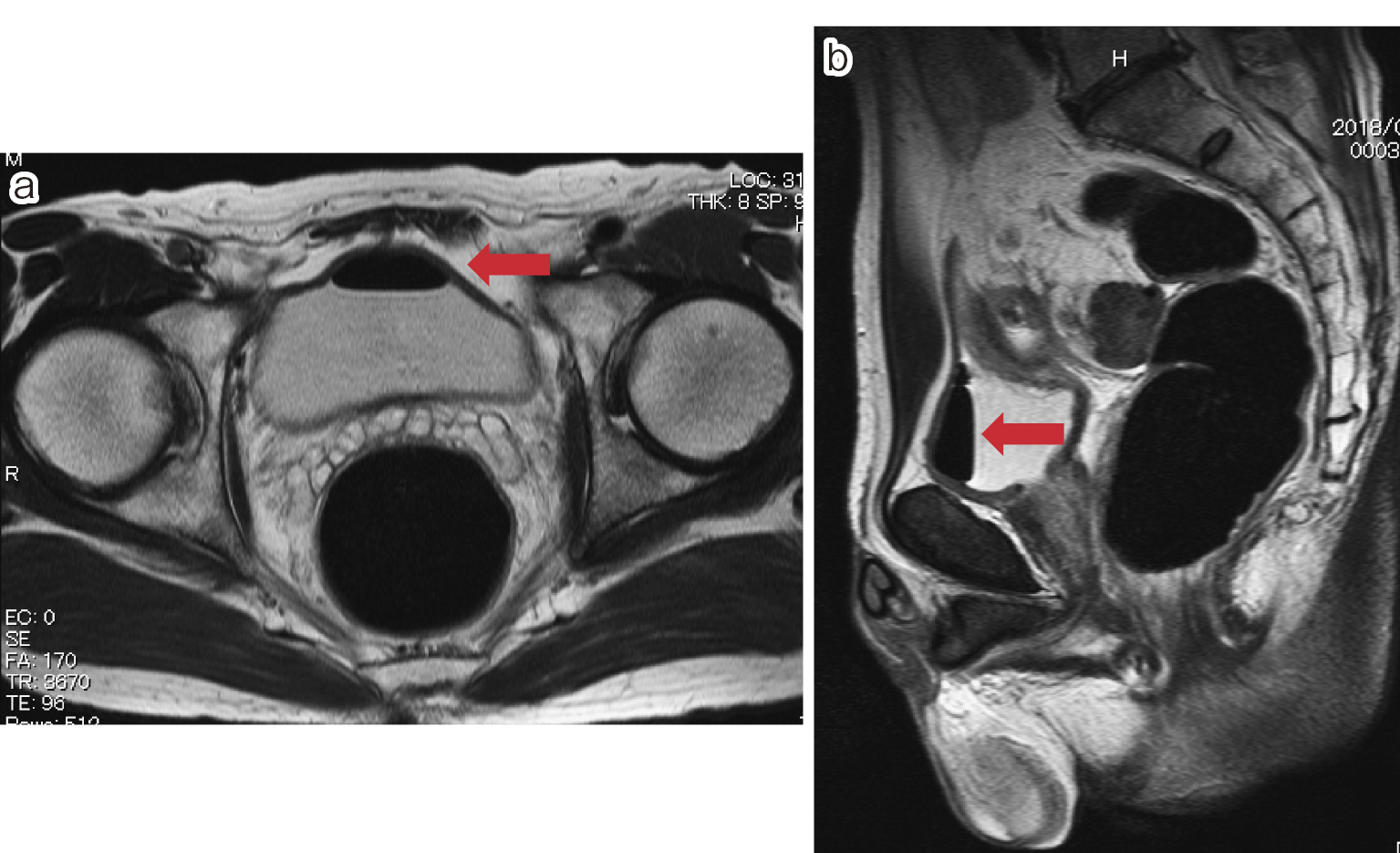 © 2019 The Japan Society of Coloproctology

JARC is an Open Access journal distributed under the Creative Commons Attribution-NonCommercial-NoDerivatives 4.0 International License. Anyone may download, reuse, copy, reprint, or distribute articles published in the Journal for non-profit purposes if they cite the original authors and source properly. If anyone remixes, transforms, or builds upon the material, you may not distribute the modified material.
https://creativecommons.org/licenses/by-nc-nd/4.0/