Abstract
Rectovaginal fistula (RVF) is a challenging complication with unsatisfactory success and a significant burden for the patients. With insufficient clinical data due to the rare entity, the present state of treatments for RVFs was reviewed especially form the point of factors to determine management, classifications, principle of treatment, conservative and surgical treatments with outcomes. Size, fistula localization and etiology, type of fistula; "simple" or "complex," status of anal sphincter complex and surrounding tissue, presence or absence of inflammation, presence of diverting stoma, previous attempted repair and radiation therapy, patient's condition with co-morbidities, and surgeon's experience are important factors to determine the management of RVF. The inflammation should initially subside in cases with infection. Starting with conservative surgical options and interposing healthy tissue for complex or recurrent fistulas, invasive procedures will be performed if conservative treatment failed. Conservative treatment may be effective in RVFs with minimal symptoms and should be done for small RVFs for a 36 months usual period. Anal sphincter damage might need a repair of sphincter muscles along with RVF repair. Diverting stoma can initially be constructed in patients with severe symptoms and larger RVFs to relief the patient's pain. Simple fistula is usually indicated for local repair. Local repairs to transperineal and transabdominal approaches can be used for complex RVFs. Interposition of healthy, well-vascularized tissue can be required for more complex fistulas and abdominal procedures for high RVFs.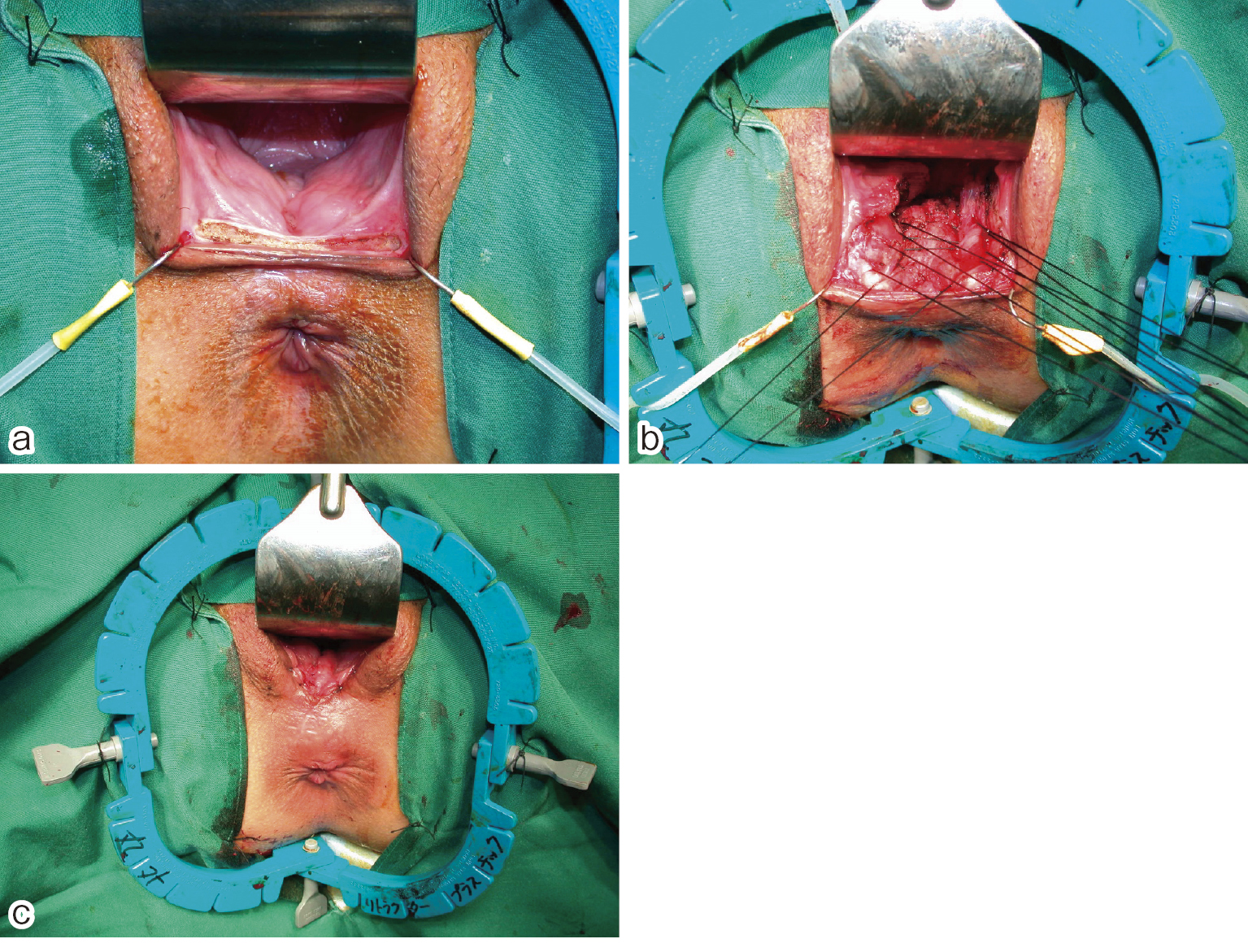 © 2023 The Japan Society of Coloproctology

JARC is an Open Access journal distributed under the Creative Commons Attribution-NonCommercial-NoDerivatives 4.0 International License. Anyone may download, reuse, copy, reprint, or distribute articles published in the Journal for non-profit purposes if they cite the original authors and source properly. If anyone remixes, transforms, or builds upon the material, you may not distribute the modified material.
https://creativecommons.org/licenses/by-nc-nd/4.0/