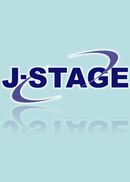 Latest Volume/Issue
Advance Publications
Papers
Special Issue
Highlights of the 2013 International Forum on 'Polar Data Activities in Global Data Systems'.
Announcement From Publisher
June 04, 2015

CODATA/Data Science journal is to be published from the Ubiquity Press from 2015. For more information, please visit http://datascience.codata.org/.
System Maintenance
J-STAGE will undergo scheduled maintenance as follows.
Year 2017
May 27(Sat) 10:00 - 15:00(JST) (May 27(Sat) 01:00 - 06:00(UTC))
Announcement From J-STAGE
April 03, 2017
There had been a system trouble from April 1, 2017, 13:24 to April 2, 2017, 16:07(JST) (April 1, 2017, 04:24 to April 2, 2017, 07:07(UTC)) .The service has been back to normal.We apologize for any inconvenience this may cause you.
May 01, 2015
Please note the "spoofing mail" that pretends to be J-STAGE.
Journal Tools
---

Download Meta of All Articles
[ Help ]