Abstract
In this study, we report one step electrochemical trimerization of catechol to 2,3,6,7,10,11-hexahydroxytriphenylene (HHTP) for the first time. Electrochemical trimerization was demonstrated in a flow microreactor, which offers advantages for reaction screening owing to short reaction time and small reaction scale, as well as avoiding the further oxidation of HHTP. The use of 1,1,1,3,3,3-hexafluoro-2-propanol (HFIP) as a solvent was essential for the efficient production of HHTP. Computational simulation, pKa calculation, and electrochemical measurements gave some important insights into the mechanism of the electrochemical oxidation of catechol in HFIP.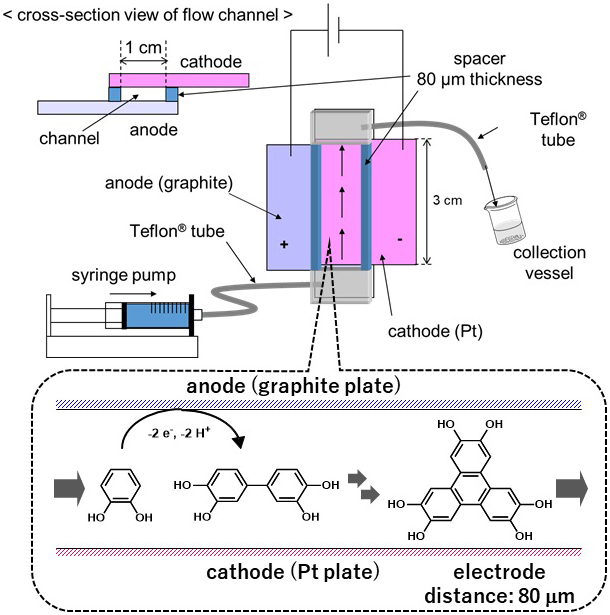 © The Author(s) 2021. Published by ECSJ.

This is an open access article distributed under the terms of the Creative Commons Attribution 4.0 License (CC BY, http://creativecommons.org/licenses/by/4.0/), which permits unrestricted reuse of the work in any medium provided the original work is properly cited. [DOI: 10.5796/electrochemistry.21-00053].
http://creativecommons.org/licenses/by/4.0/