Abstract
A sterile abscess around a prosthesis or perigraft seroma is rare but sometimes occurs in a perigraft after reconstructive surgery. Removal of the causative graft is the favored treatment, but in some cases, this cannot be performed, and there is a reluctance to treat the abscess due to the risk to the patient. Herein, we report a case treated with total aortic replacement and omental flap reconstruction, after which the fistula-forming sterile abscess did not resolve. Major pectoral muscle flap reconstruction around the fistula was then conducted, but this surgery did not improve fistula discharge, and a new fistula appeared at the fragile site of the chest. This outcome suggests that fistula and perigraft repairs are required in such cases.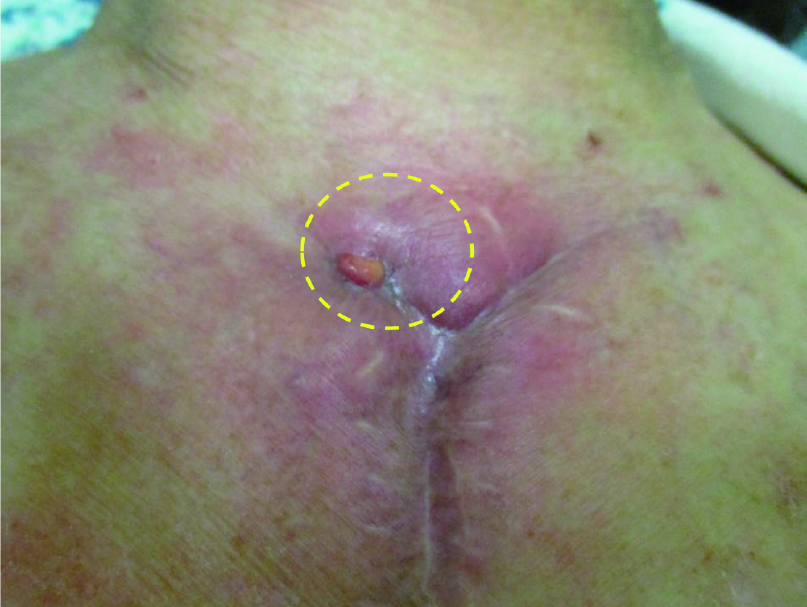 Cutaneous fistula and perigraft seroma after a negative pressure wound therapy.
Fullsize Image
The cutaneous fistula did not disappear.