Abstract
Introduction: We have developed the single or double endplates penetrating screw (SEPS/DEPS) technique, which is a novel percutaneous pedicle screw (PPS) insertion technique suitable for osteoporotic vertebral body fracture (OVF) patients with diffuse idiopathic skeletal hyperostosis (DISH). This study aims to compare the effectiveness of this SEPS/DEPS technique with the conventional pedicle screw technique.
Methods: The screw is inserted upward from the outer caudal side of the pedicle toward the inner cranial side. Vertebrae affected with DISH were inserted with screws using the SEPS/DEPS technique, whereas non-fused vertebrae were inserted with screws using the conventional PPS technique. Twelve OVF patients with DISH were included in this study; three with SEPS/DEPS technique only and nine with a hybrid of both the DEPS and the conventional PPS techniques. As a control group, 12 OVF patients with DISH treated by conventional PPS. The rates of implant failures and of surgical complications were compared between the SEPS/DEPS group and the control group. The insertion torque was measured and compared between DEPS and conventional PPS in three hybrid patients.
Results: In the SEPS/DEPS group, 70 screws were inserted with the SEPS/DEPS technique and 56 screws were inserted with the conventional PPS technique. In the control group, 116 screws were inserted using the conventional PPS and the PS techniques. The loosening of screws was significantly less in screws inserted with the SEPS/DEPS technique (0/70 screws, 0%) than with screws inserted with the conventional technique (12/116 screws, 10.3%). The average insertion torque of DEPS was 2.25 Nm, which was 134% higher than that of conventional PPS which was 1.64 Nm (p = 0.04).
Conclusions: This novel SEPS/DEPS technique has a higher insertion torque compared with the conventional PPS techniques and demonstrated itself to be an effective option for patients with concomitant bone fragility due to DISH.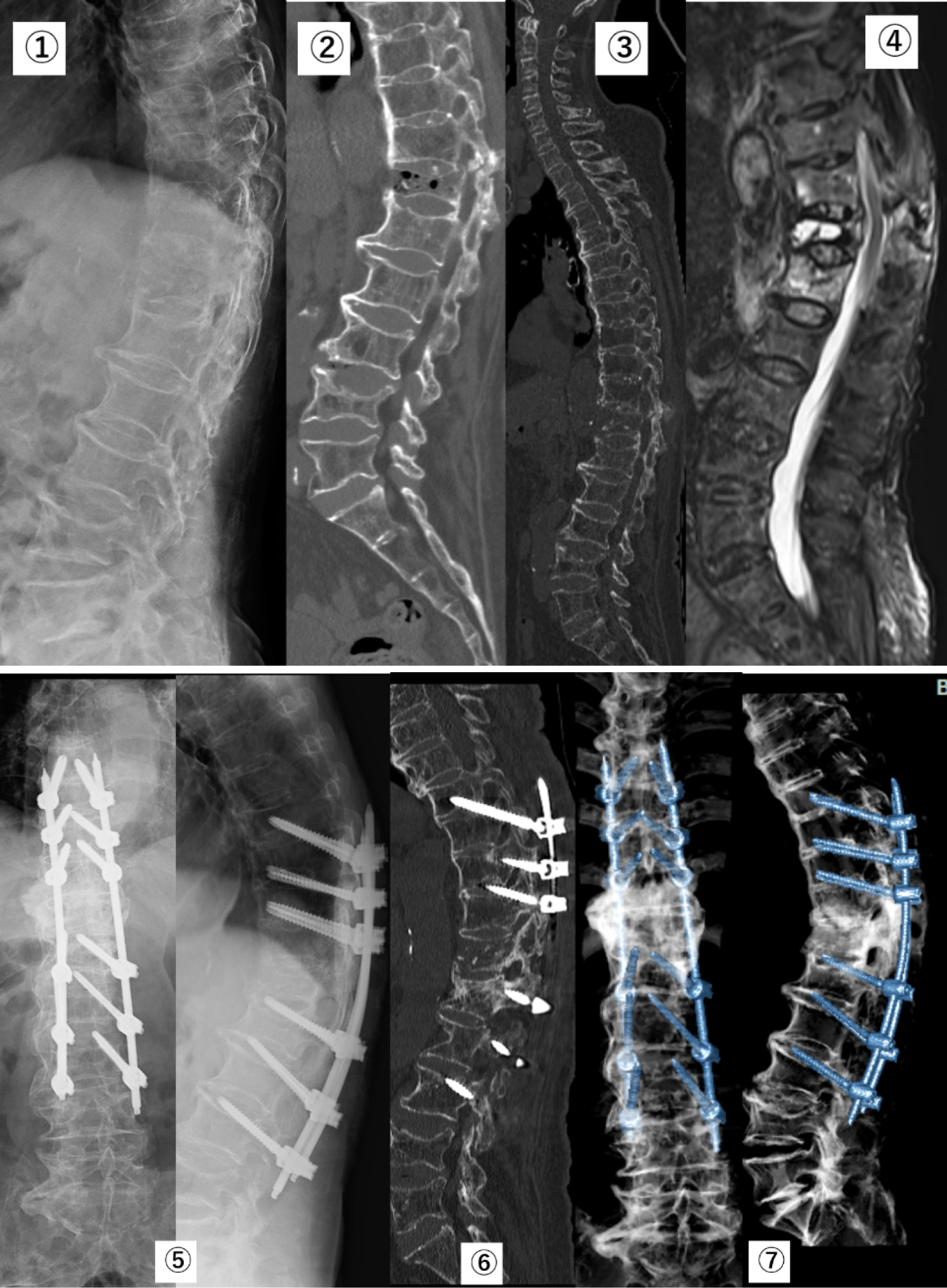 © 2020 The Japanese Society for Spine Surgery and Related Research.

SSRR is an Open Access journal distributed under the Creative Commons Attribution-NonCommercial-NoDerivatives 4.0 International License. Anyone may download, reuse, copy, reprint, or distribute articles published in the journal for not-for-profit purposes if they cite the original authors and source properly. If you remix, transform, or build upon the material, you may not distribute the modified material.
https://creativecommons.org/licenses/by-nc-nd/4.0/