Abstract
The 2019 coronavirus disease (COVID-19) pandemic outbreak has rapidly spread to the globe, causing severe global socioeconomic disruption on an unprecedented scale. As the first wave of COVID-19 pandemic is now going to settle down, many medical organizations are in the process of reopening surgical services. This paper describes a few key factors that spine surgeons should consider prior to resuming elective spine services namely, local outbreak situations, availability of hospital resources, manpower and personal protective equipment (PPE). Spine surgeons should prioritize their operating list based on clinical indications and likely benefits from surgical intervention so as to make optimum use of hospital resources and operating room listings. International organizations have published on general principles and recommendations on how to restart elective surgery. However, with different regions at varying phases of the outbreak and unpredictable nature of the COVID-19 pandemic, a general set of practice guidelines may not be applicable. This paper also proposes, on top of peri-operative precautionary measures already in place, clearly-defined risk stratification algorithms for hospital visitors, as well as a disease-testing protocol for patients planned for elective surgery. It is of critical importance for surgeons to define key areas of concern and assimilate these principles into clearly-defined algorithms which can be applied to the field of spine surgery so as to help re-establish continuity of care for patients.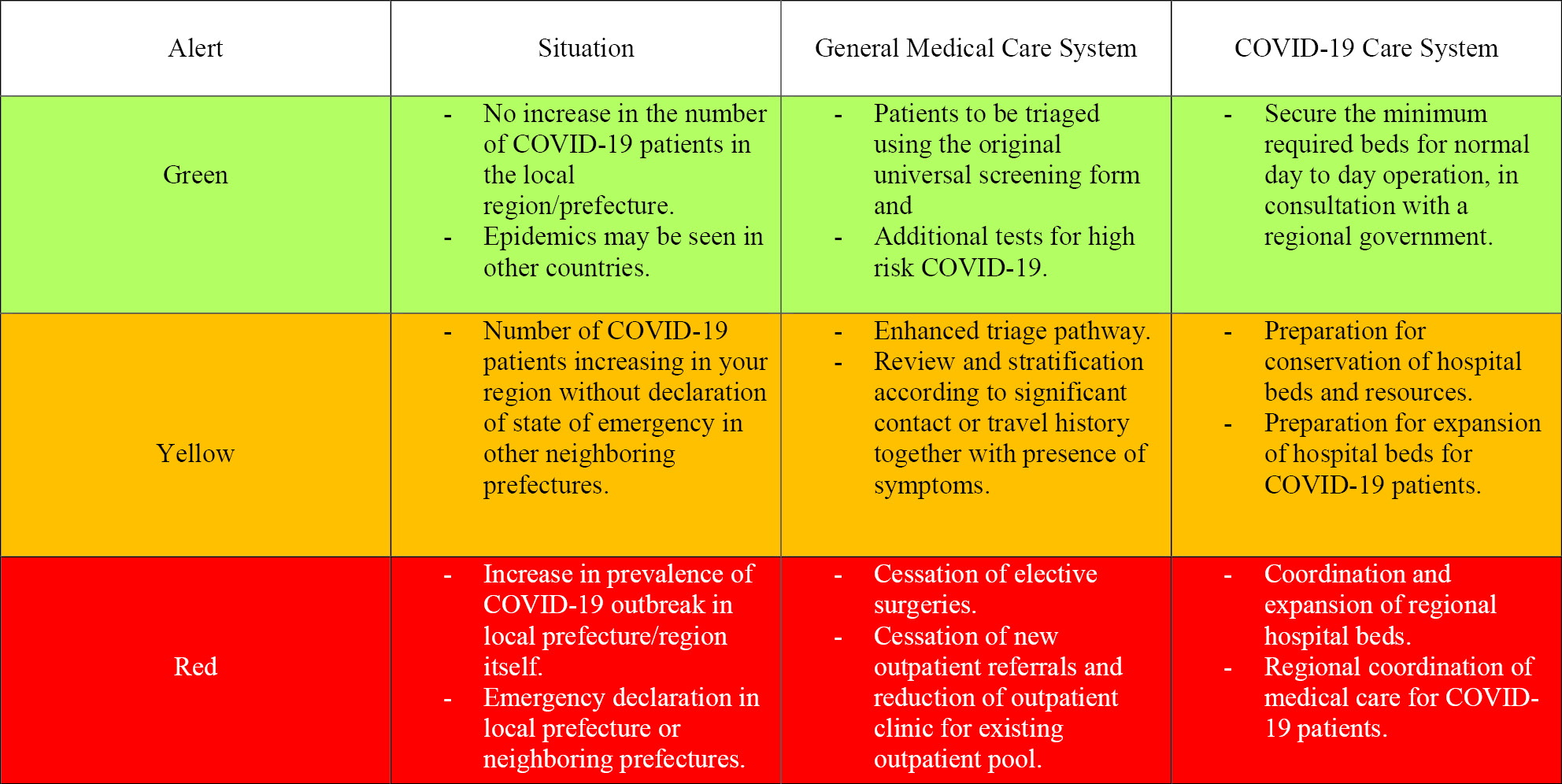 © 2021 The Japanese Society for Spine Surgery and Related Research.

SSRR is an Open Access journal distributed under the Creative Commons Attribution-NonCommercial-NoDerivatives 4.0 International License. Anyone may download, reuse, copy, reprint, or distribute articles published in the journal for not-for-profit purposes if they cite the original authors and source properly. If you remix, transform, or build upon the material, you may not distribute the modified material.
https://creativecommons.org/licenses/by-nc-nd/4.0/