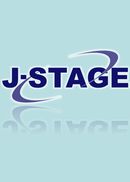 Latest Volume/Issue
Advance Publications
Contents of Volume 10, 2011
Papers
Proceedings of the XIV IAGA Workshop on Geomagnetic Observatory Instruments, Data Acquisition, and Processing
Preface
Papers
Errata
Announcement From Publisher
June 04, 2015

CODATA/Data Science journal is to be published from the Ubiquity Press from 2015. For more information, please visit http://datascience.codata.org/.
System Maintenance
J-STAGE will undergo scheduled maintenance as follows.
Year 2015
Sep 26(Sat) 10:00 - 15:00(JST)
(Sep 26(Sat) 01:00 - 06:00(UTC))
Announcement From J-STAGE
August 20, 2015
My J-STAGE Sign-in with Google ID will end on August 22' 2015.
May 01, 2015
Please note the "spoofing mail" that pretends to be J-STAGE.
Journal Tools
---

Download Meta of All Articles
[ Help ]