Abstract
A copper-electrodeposited gold electrode that can quantitatively detect creatinine without being affected by urine components and can use collected urine as it is produced. In this study, the effect of interfering compounds was eliminated, and the linear range was expanded by increasing the concentration of Nafion covering the electrodes. Furthermore, by extending the electrodeposition time, the linear range was further expanded, and it was possible to measure concentrations up to 12.3 mM (M = mol dm−3), which is equivalent to the creatinine concentration range in the urine of healthy individuals.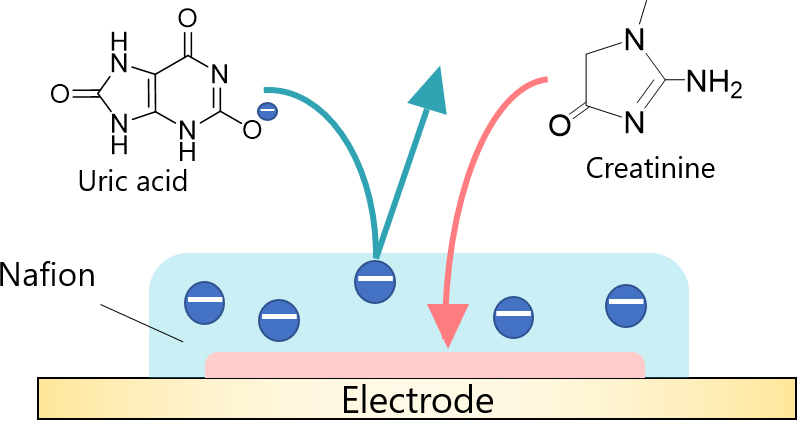 © The Author(s) 2021. Published by ECSJ.

This is an open access article distributed under the terms of the Creative Commons Attribution 4.0 License (CC BY, http://creativecommons.org/licenses/by/4.0/), which permits unrestricted reuse of the work in any medium provided the original work is properly cited. [DOI: 10.5796/electrochemistry.21-00016].
http://creativecommons.org/licenses/by/4.0/