Abstract
Currently, endoscopic submucosal dissection (ESD) is a well-established and common treatment for intramucosal colorectal cancer in Japan. However, colorectal ESD is technically more difficult to perform than esophageal and gastric ESD, and some lesions, such as fibrotic lesions, are difficult to dissect by endoscopy. Several techniques, such as the pocket-creation method and laparoscopically assisted endoscopic polypectomy, have been utilized for challenging targets. In recent years, endoscopic full-thickness resection (EFTR) using full-thickness resection devices have mainly been performed in Western countries. We have used laparoscopy and endoscopy cooperative surgery for colorectal tumors (LECS-CR) since 2011 for the challenging treatment of colorectal ESD. Improvements in ESD techniques have resulted in an increase in the literature on EFTR, and LECS-CR may be considered an effective endoscopic technique for colorectal ESD in the future.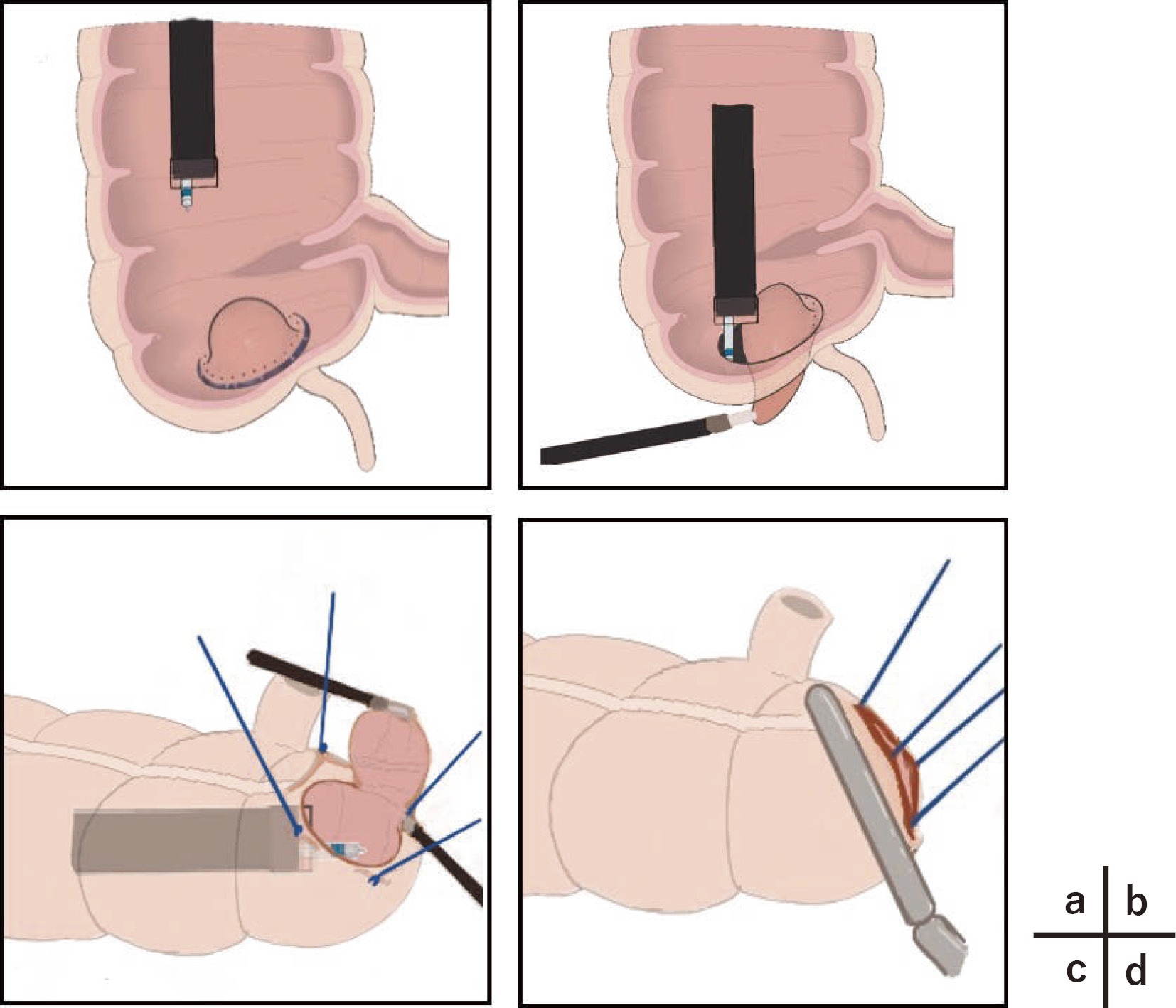 © 2021 The Japan Society of Coloproctology

JARC is an Open Access journal distributed under the Creative Commons Attribution-NonCommercial-NoDerivatives 4.0 International License. Anyone may download, reuse, copy, reprint, or distribute articles published in the Journal for non-profit purposes if they cite the original authors and source properly. If anyone remixes, transforms, or builds upon the material, you may not distribute the modified material.
https://creativecommons.org/licenses/by-nc-nd/4.0/