Abstract
In-situ structural changes of glass under a sharp diamond indenter are evaluated by using a micro-Raman spectrophotometer coupled with a self-made indentation equipment. This set-up enables us to obtain in-situ Raman spectra of glass under a Vickers indenter and to observe transient and permanent structural changes in glass. It is found that in-situ Raman spectra of silica glass under the Vickers indenter show distinct peak-broadening, which is not observed in the in-situ Raman spectra of hydrostatically compressed silica glass, nor in those of soda-lime silicate glass. This suggests that the indentation-induced shear stress causes the glass structure to be deformed into a different one with a wider bond angle distribution. Such a shear-induced structural change could play a key role on the contact damage of glass, especially for glass with a high degree of polymerization, like silica glass.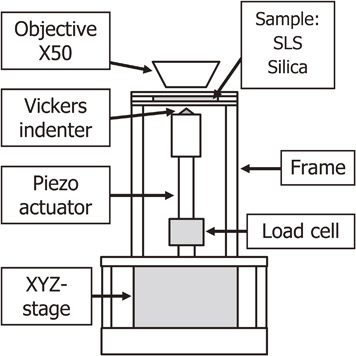 Fig. 1 Schematic illustration of a self-made indenter for
in-situ
Raman spectroscopy. The object lens is mounted on the commercial Raman spectrophotometer.
Fullsize Image