Abstract
Processing of metallic materials by Severe Plastic Deformation (SPD) leads to the formation of many lattice defects (e.g., vacancies, dislocations, twin faults and grain boundaries). In this paper, the characteristic features of the defect structure in SPD-processed bulk metallic materials are overviewed. The influence of the material properties, such as the melting point, stacking fault energy and solute content, as well as the SPD-processing conditions (e.g., SPD route and applied hydrostatic pressure) on the type and densities of defects is discussed in detail. In addition, the effect of lattice defects on the mechanical strength of SPD-processed materials is oveviewed.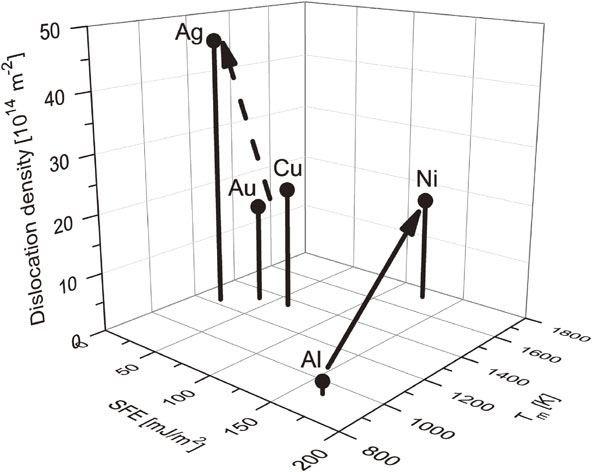 Fig. 2 The maximum dislocation density as a function of the melting point (
Tm
) and SFE for pure fcc metals processed by ECAP at RT. The solid and dashed arrows indicate that the higher the melting point and the lower the SFE, respectively, the larger the saturation dislocation density.
Fullsize Image