Abstract
Introduction: Spontaneous spinal epidural hematomas (SSEHs) are rare in childhood, especially in infants.
Case Report: We present the case of a 17-month-old-boy with trisomy 21 and a large SSEH. He was hospitalized for acute onset paraplegia after 6 days of irritability. Nine days after symptom onset, magnetic resonance imaging (MRI) of the spine revealed an extensive epidural hematoma between C7 and T5 causing severe spinal cord compression. After a coagulation disorder was ruled out (12 days after onset), he underwent emergency hemilaminectomy with evacuation of the hematoma. His neurologic impairment gradually improved, and 4 months after surgery he was back to his neurologic baseline. At 18 months after surgery, he was walking independently, although he had some developmental disabilities due to trisomy 21.
Conclusions: Only 20 cases of SSEH in infancy have been previously reported, and this is the first report of SSEH in an infant with developmental disabilities. Because of the non-specific symptoms and difficulty obtaining MRIs in infants, particularly in those with developmental disabilities, the diagnosis and treatment of SSEH may be delayed. However, early diagnosis with MRI and early evacuation of SSEH in patients with severe neurological impairments is important for good outcomes. Attention must be paid to postoperative spinal deformity in infants.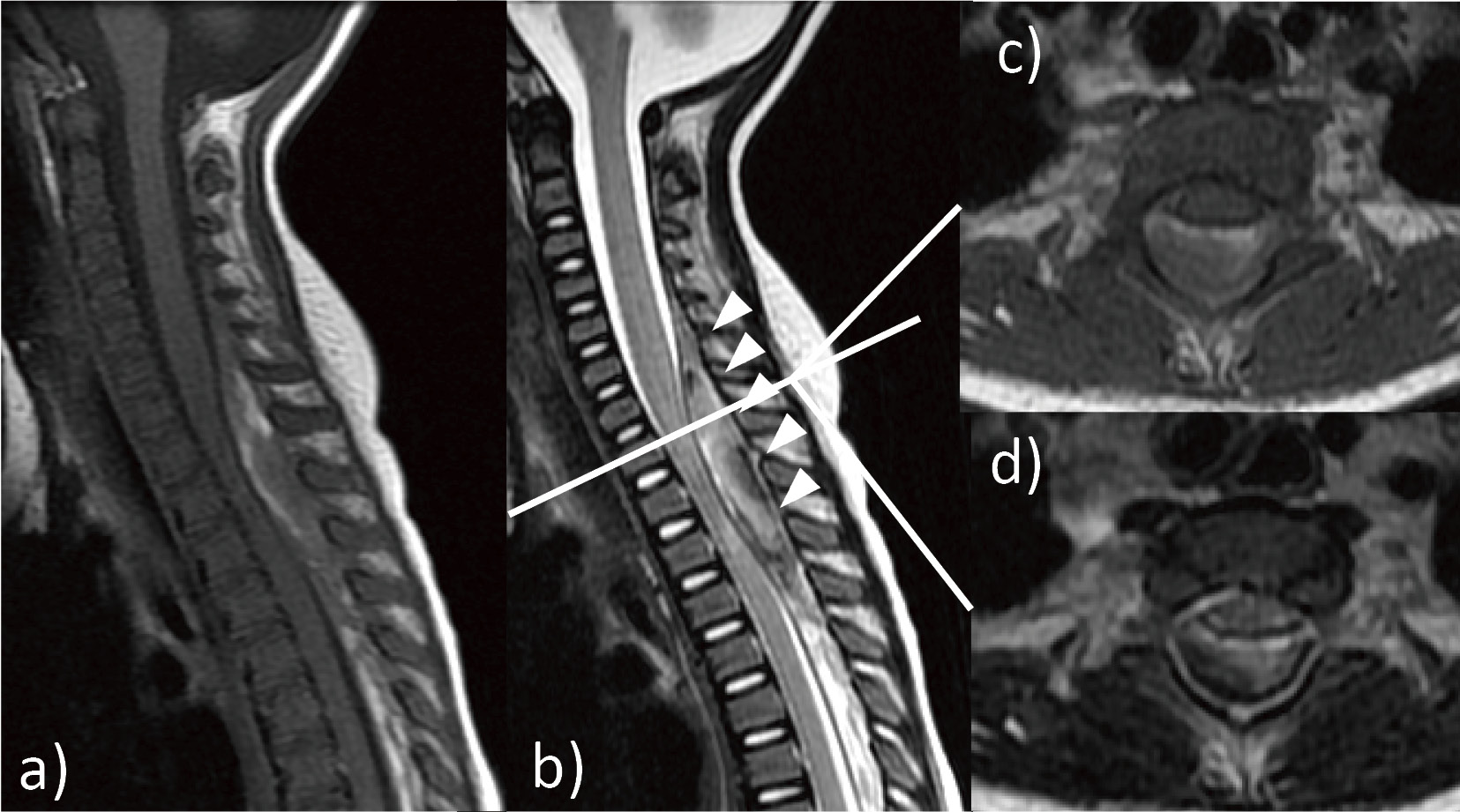 © 2018 The Japanese Society for Spine Surgery and Related Research.

SSRR is an Open Access journal distributed under the Creative Commons Attribution-NonCommercial-NoDerivatives 4.0 International License. Anyone may download, reuse, copy, reprint, or distribute articles published in the journal for not-for-profit purposes if they cite the original authors and source properly. If you remix, transform, or build upon the material, you may not distribute the modified material.
https://creativecommons.org/licenses/by-nc-nd/4.0/