Abstract
Introduction: To investigate the clinical outcome and prognostic factors of malignant spinal dumbbell tumors (m-SDTs).
Methods: We retrospectively reviewed the clinical outcome of 22 consecutive cases of m-SDTs and analyzed the prognostic factors associated with worse outcome.
Results: Nineteen of the 22 cases were managed with surgery (86%), and gross total resection (GTR) was achieved in four cases (21%). The duration of overall survival (OS) ranged from 3 to 140 months, with a median survival time of 15.3 months. The 5 year OS rate was 55.6%. In multivariate analysis, histological subtype (high-grade malignant peripheral nerve sheath tumor) (hazard ratio [HR] 14.9, p = 0.0191), GTR (HR 0.07, p = 0.0343), and presence of local recurrences (HR 11.2, p = 0.0479) were significant and independent predictors of OS.
Conclusions: On the basis of clinical data, we propose that GTR and prevention of local recurrence may improve the clinical outcome of m-SDTs.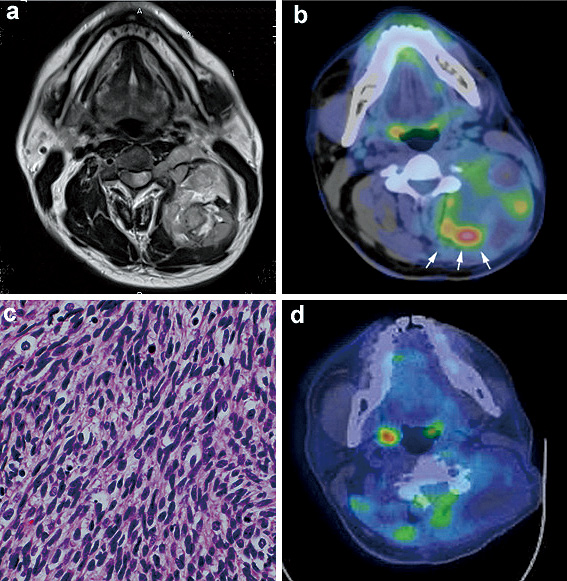 © 2018 The Japanese Society for Spine Surgery and Related Research.

SSRR is an Open Access journal distributed under the Creative Commons Attribution-NonCommercial-NoDerivatives 4.0 International License. Anyone may download, reuse, copy, reprint, or distribute articles published in the journal for not-for-profit purposes if they cite the original authors and source properly. If you remix, transform, or build upon the material, you may not distribute the modified material.
https://creativecommons.org/licenses/by-nc-nd/4.0/