Abstract
Introduction: Thus far, few reports have described the time series histological variations in injured paravertebral muscle tissues for long durations, considering the type of pain. The purpose of this study is to evaluate histological changes in injured paravertebral muscles and dominant nerves considering the type of pain.
Methods: We used 59 eight-week-old male Sprague-Dawley rats. A 115-g weight was dropped from a height of 1 m on the right paravertebral muscle. Fluoro-Gold (FG), a sensory nerve tracer, was injected into this muscle. Hematoxylin and eosin (HE) staining and nerve growth factor (NGF) immunostaining of the muscle were performed for histological evaluation. L2 dorsal root ganglia (DRG) on both sides were resected, and immunohistochemical staining was performed for calcitonin gene-related peptide (CGRP, a pain-related neuropeptide) and for activating transcription factor 3 (ATF3, a neuron injury marker). Each examination was performed at 3 days, 1-3 weeks, and 6 weeks after injury.
Results: HE staining of the paravertebral muscle indicated infiltration of inflammatory cells and the presence of granulation tissue in the injured part on the ipsilateral side at 3 days and 1 week after the injury. Fibroblasts and adipocytes were present at 2-3 weeks. At 6 weeks, the injured tissue was almost completely repaired. NGF was detected at 2-3 weeks post injury and appeared to colocalize with fibroblasts, but was not observed at 6 weeks post injury. The percentage of cells double-labeled with FG and CGRP in FG-positive cells of the primary muscle was significantly higher in the injured side at 3 days and 1-3 weeks post injury (P < 0.05). However, at 6 weeks, no significant difference was observed. No significant expression of ATF3 was observed.
Conclusions: These results suggest that sensitization of the dominant nerve in the DRG, in which NGF may play an important role, can protract pain in injured muscles.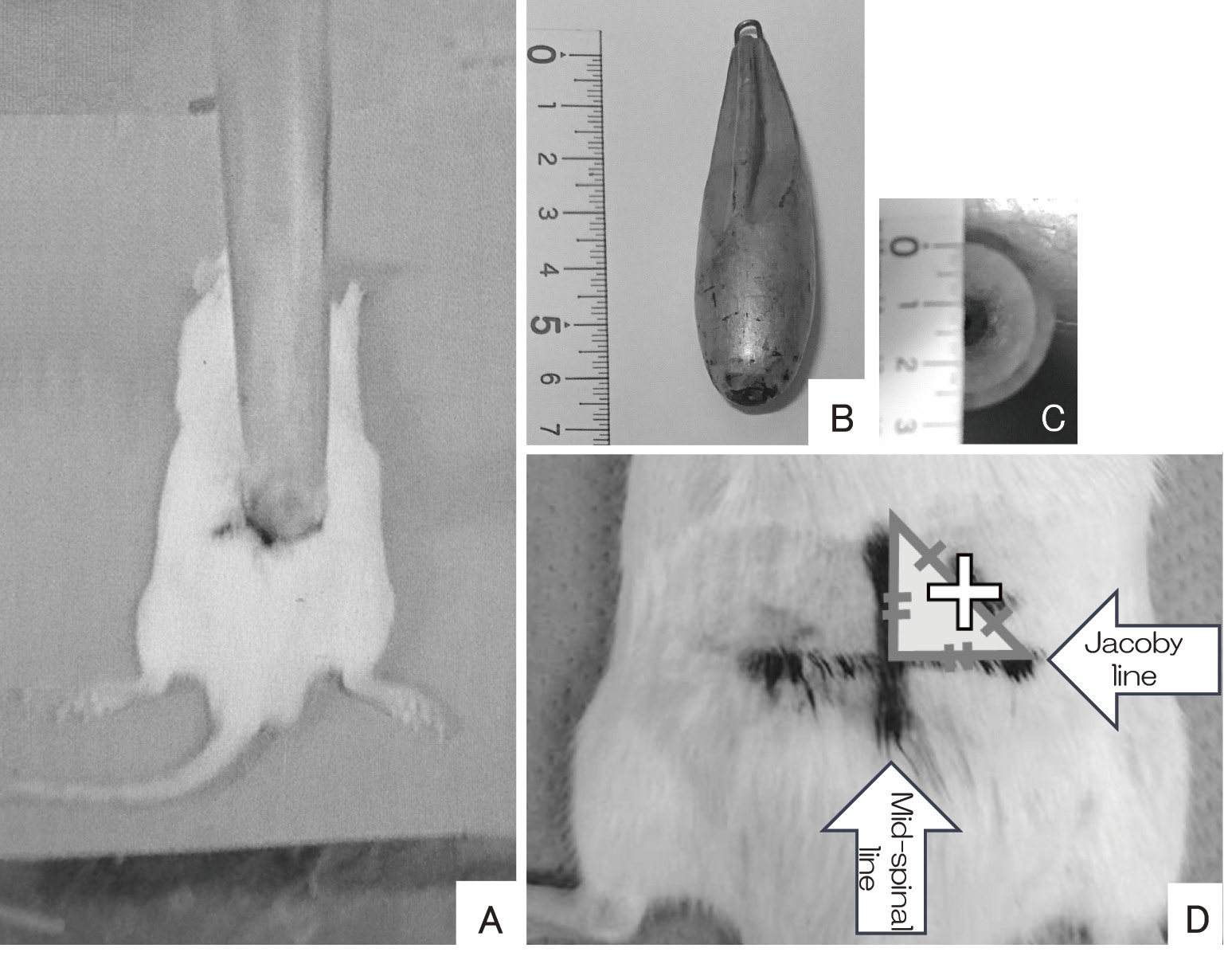 © 2018 The Japanese Society for Spine Surgery and Related Research.

SSRR is an Open Access journal distributed under the Creative Commons Attribution-NonCommercial-NoDerivatives 4.0 International License. Anyone may download, reuse, copy, reprint, or distribute articles published in the journal for not-for-profit purposes if they cite the original authors and source properly. If you remix, transform, or build upon the material, you may not distribute the modified material.
https://creativecommons.org/licenses/by-nc-nd/4.0/