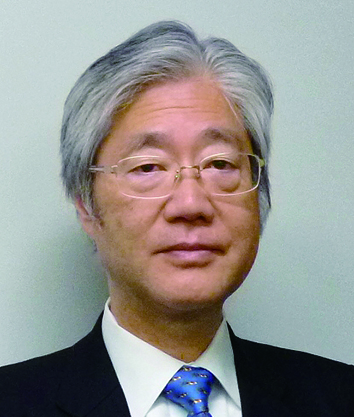 Kikuo OKUYAMA
Editor-in-Chief;       Asian/Oceanian Chairman
Hiroshima Univ., JAPAN
Dr. Kikuo Okuyama is a Professor Emeritus in the Department of Chemical Engineering, Hiroshima University, Hiroshima, Japan. His research has touched many aspects of particle science and technology, from fundamental theories into the dynamic behaviors of aerosols and colloids, with a recent focus on the material synthesis using aerosol and colloid techniques. He has been engaged in many national projects including particle contamination control during semiconductor processing, material synthesis via chemical vapor deposition and spray pyrolysis, global impact of atmospheric aerosols, and so on. In particular, he served as the Project Leader of the Japan's first Nanoparticle Project funded by the Ministry of Economy, International Trade and Industry of Japan (METI) through the NEDO from 2001 to 2006. He has received numerous honors and awards, including the Fuchs Memorial Award in 2002. At present, he is the Director of the Hosokawa Powder Technology Foundation.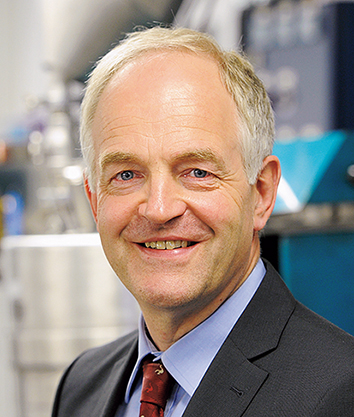 Gabriel MEESTERS
European/African Chairman
Delft Univ. of Technology, Netherlands
Dr Gabriel M. H. Meesters is a senior scientist in formulations and down stream processing at the DSM Biotechnology Center in Delft, The Netherlands. Since 1996 he has a part time assignment at the Product and Process Engineering group of the Delft University of Technology as an associate professor. He received his MSc at the Delft University of Technology in 1987 and got his PhD from Chemical Engineering in the Particle Technology group of Prof Brian Scarlett in 1992. The focus of his work is in solids processing and product design in the broadest sense, covering granulation, particle design, particle strength, dust formation, particle characterization and lately also new bio-based composite materials. He organized many particle technology related meetings, courses and conferences, including the World Congress on Particle Technology (2010) in Germany. He supervised over 60 PhD and MSc students, is member of many scientific committees and holds over 20 patents in particle technology related patents, published over 70 peer reviewed articles and numerous conference contributions. He contributed to several books and is editor of three Particle Technology related books.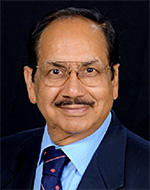 Brij M. MOUDGIL
American Chairman
Univ. of Florida., USA
Dr. Brij M. Moudgil is a Distinguished Professor of Materials Science and Engineering at the University of Florida. His current research interests are in particulate materials based systems for enhanced performance in bioimaging, nanomedicine, photocatalytic degradation of hazardous microbes, polymer and surfactant adsorption, dispersion and aggregation of fine particles and nanotoxicity. Dr. Moudgil received his B.E from the Indian Institute of Science, Bangalore, India and his M.S and Eng.Sc.D degrees from Columbia University, New York. He has published more than 400 technical papers and has been awarded 14 patents. He is a member of the U.S National Academy of Engineering.
Simon BIGGS

Asian / Oceanian Editor [Expertise: •colloid and interface engineering •functional particles, capsules •surface coatings]
Univ. of Western Australia, Australia

Xiaoshu CAI

Asian / Oceanian Editor [Expertise: •nanoparticle •sizing •light scattering]
Univ. of Shanghai for Sci. & Tech., China

Tawatchai CHARINPANITKUL

Asian / Oceanian Editor [Expertise: •carbon nanomaterial •biomass conversion •particulate handling]
Chulalongkorn Univ., Thailand

Yunfa CHEN

Asian / Oceanian Editor [Expertise: •nanoparticle •nanocomposites •environmental materials]
Chinese Academy of Sciences, China

Heekyu CHOI

Asian / Oceanian Editor [Expertise: •grinding •powder metallurgy •nano composite]
Changwon National Univ., Korea

Siddhartha DAS

Asian / Oceanian Editor [Expertise: •nano technology •characterization of materials •energy materials]
Indian Institute of Technology, India

Masayoshi FUJI

Asian / Oceanian Editor [Expertise: •surface science •nanomaterials •ceramics]
Nagoya Institute of Technology, Japan

Eiji IRITANI

Asian / Oceanian Editor [Expertise: •filtration •membrane separation •solid-liquid separation]
Nagoya Univ., Japan

Hiroyuki KAGE

Asian / Oceanian Editor [Expertise: •fluidization •granulation •encapsulation]
Kyushu Institute of Technology, Japan

Akira KAWASAKI

Asian / Oceanian Editor [Expertise: •powder technology •functional materials •material characteristics]
Tohoku Univ., Japan

Duu-Jong LEE

Asian / Oceanian Editor [Expertise: •porous medium •coagulation •sedimentation]
National Taiwan Univ., Taiwan

Jinghai LI

Asian / Oceanian Editor [Expertise: •chemical engineering •multi-scale modeling •energy]
Chinese Academy of Science, China

Hisao MAKINO

Asian / Oceanian Editor [Expertise: •coal combustion •dust collection •environmental protection ]
CRIEPI, Japan

Shuji MATSUSAKA

Asian / Oceanian Editor [Expertise: •powder technology •particle physics •electrostatics]
Kyoto Univ., Japan

Makio NAITO

Asian / Oceanian Editor [Expertise: •particle design •powder mechanical processing •particle characterization]
Osaka Univ., Japan

Yoshio OTANI

Asian / Oceanian Editor [Expertise:•aerosol technology •air filter •dust collection]
Kanazawa Univ., Japan

Yoshio SAKKA

Asian / Oceanian Editor [Expertise: •colloidal processing •nanoparticle •ceramics]
NIMS, Japan

Yoshiyuki SHIRAKAWA

Asian / Oceanian Editor [Expertise: •crystallization •composite particle design •molecular simulation]
Doshisha Univ., Japan

Hirofumi TAKEUCHI

Asian / Oceanian Editor [Expertise: •pharmaceutical development •nanoparticle design •biomaterials]
Gifu Pharmaceutical Univ., Japan

Wiwut TANTHAPANICHAKOON

Asian / Oceanian Editor [Expertise: •particle technology •process analysis and simulation •reaction engineering]
Chulalongkorn Univ., Thailand

Chi-Hwa WANG

Asian / Oceanian Editor [Expertise: •particle technology •drug delivery systems •waste to energy and resource]
National Univ. of Singapore, Singapore

Satoru WATANO

Asian / Oceanian Editor [Expertise: •particle Technology •particle processing and numerical simulation •functional materials]
Osaka Pref. Univ., Japan

Florent BOURGEOIS

European / African Editor
Univ. Toulouse, France

Marc-Olivier COPPENS

European / African Editor [Expertise: •fluidization •hierarchically structured particles •nature-inspired engineering]
Univ. College London, UK

Leon GRADON

European / African Editor
Warsaw Univ. of Technology, Poland

Arno KWADE

European / African Editor
TU Braunschweig, Germany

Paolo MILANI

European / African Editor
Univ. of Milan, Italy

Maria da Graca RASTEIRO

European / African Editor [Expertise: •multiphase flows •aggregation •nanoparticles]
Univ. Coimbra, Portugal

Jose Manuel VALVERDE

European / African Editor
Univ. of Seville, Spain

Anthony HICKEY

American Editor
Univ. of North Carolina, USA

Virendra PURI

American Editor [Expertise: •flow and segregation •compaction •mechanical properties]
Pennsylvania State Univ., USA

Raj RAJAMANI

American Editor [Expertise: •metal recycling •minerals grinding •modeling]
Univ. of Utah, USA

Anthony D. Rosato

American Editor
New Jersey Institute of Technology, USA

Luís Marcelo TAVARES

American Editor [Expertise: •comminution •physical concentration •modeling]
UFRJ, Brazil

Ching-Chung HUANG

Secretariat [Expertise: •powder •processing •characterization]
Hosokawa Micron Intl. Inc., USA

Reinhard VEHRING

American Editor [Expertise: •particle engineering •respiratory drug delivery •spray drying]
Univ. of Alberta, Canada

Qiang ZHANG

American Editor [Expertise: •bulk solids handling •bulk solids storage]
Univ. of Manitoba, Canada
Subject Area
Chemistry

Agriculture and Food Sciences

Pharmaceutical Sciences

Engineering in General

Nanosciences and Materials Sciences

Architecture and Civil Engineering

Mechanical Engineering
Other relevant information
Title

KONA Powder and Particle Journal

Publisher

Hosokawa Powder Technology Foundation
Address

1-9, Shodaitajika, Hirakata-shi, Osaka 573-1132, Japan

Contact email address


(Please change "(at)" into "@".)

contact_zainq(at)hmc.hosokawa.com

Tel

+81-72-867-1686

FAX

+81-72-867-1658