Abstract
Introduction: Intervertebral disc degeneration is strongly associated with low back pain. Cell transplantation has been extensively studied as a treatment option for intervertebral disc degeneration. It is often necessary to perform cell culture prior to cell transplantation; however, during cell expansion, the cells tend to dedifferentiate and lose their potency. Although the ability to suppress dedifferentiation by ROCK inhibitor (ROCKi) has recently been reported for chondrocytes, its effects on nucleus pulposus cells are still largely unknown.
Methods: Rat nucleus pulposus cells were cultured with or without the addition of ROCKi (Y-27632), and cell proliferation; CD24 positivity; expression of SOX9, COL2A1, Aggrecan, and COL1A1; and cell redifferentiation ability in pellet culture were evaluated.
Results: Although the addition of ROCKi tended to slightly increase the cell proliferative capacity, no significant differences were observed between treated and untreated conditions. The addition of ROCKi showed a trend of minimally increased COL2A1, ACAN, and SOX9 expression. Increases in COL1A1 expression was slightly suppressed by ROCKi. In pellet culture, strong increase in type II collagen deposition was observed by the addition of ROCKi. The addition of ROCKi did not significantly change the levels of CD24 positivity. The supplementation of ROCKi did not significantly enhance nucleus pulposus cell marker expression during monolayer expansion. However, ROCKi addition did result in an increased type II collagen deposition in 3D pellet culture.
Conclusions: Taken together, the results suggest a minimal effect by ROCKi on nucleus pulposus cell phenotype maintenance.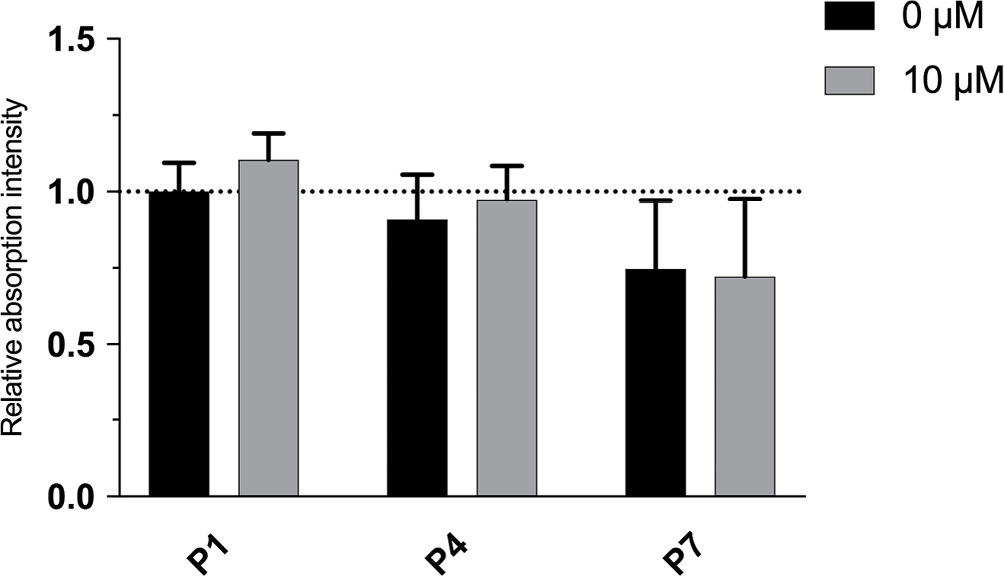 © 2019 The Japanese Society for Spine Surgery and Related Research.

SSRR is an Open Access journal distributed under the Creative Commons Attribution-NonCommercial-NoDerivatives 4.0 International License. Anyone may download, reuse, copy, reprint, or distribute articles published in the journal for not-for-profit purposes if they cite the original authors and source properly. If you remix, transform, or build upon the material, you may not distribute the modified material.
https://creativecommons.org/licenses/by-nc-nd/4.0/